Dear HIS Parents,
We inform you of the official release of new student ID cards starting from Apr 15 (Fri).
For several years, we have asked various institutions for cooperation in the production of elementary · middle · high school integrated student ID cards that have multiple functions. In early 2021, we proposed that Hana Bank produce new HIS student ID cards based on their prepaid card.
Hana Bank and Hana Card gave us their answer after a close examination of our school proposal. While seeking sustainable growth based on the organization's economic, social, and environmental responsibility rather than short-term profits, they decided to actively support the production of our school's new student ID cards. The new student ID card was launched for the first time in South Korea, based on the Hana 'i-Booja' card. Hana Bank and Hana Card will launch the first student ID card for Handong International School, which is the first proponent for the production of the new student ID card.
The new student ID card is a prepaid card that must be registered as the student's name and can be used only as much as the amount charged by parents (may not be charged). It has functions of the transportation card, and of mobile · online payment service. Parents do not need to worry about their child storing or losing their parent's cards/cash. If they happen to lose their student ID cards, they can immediately submit a loss report and suspension on the app. Also, the student ID card cannot be used in the youth-harmful business. Additionally, a Hana Bank book is not required.
This student ID card is planned to be expanded to other alternative school students and public school students after our first school student ID application is officially released. The details about student ID application are as follows:
Applicants : All students
Conditions : Multiple functions on the student ID card are possible only for students who use cell phones registered with their names. (Students who use 2G phones, Kid's phones, or prepaid phones are not eligible.)
Foreign students, students who will not apply for the new student ID card, or students who do not have cell phones registered with their names will be issued student ID cards without multiple functions yet in the same design only once. (There is a fee for reissuance.)
Application Period : Apr 15(Fri) to 30(Sat), 2022
April 12, 2022, Tuesday
Hamin Baek, Ph. D.
Vice Principal (Acting Principal)
Handong International School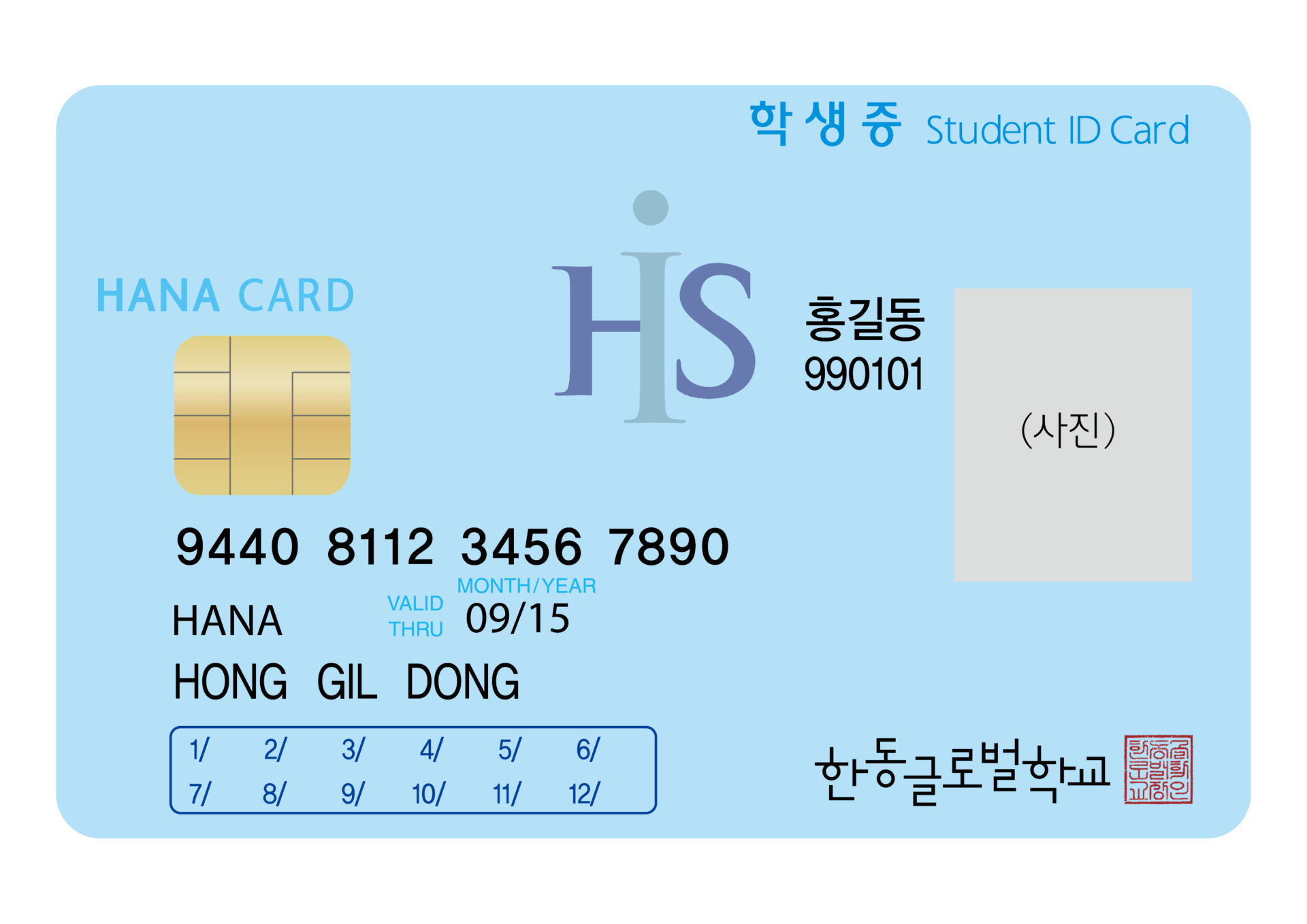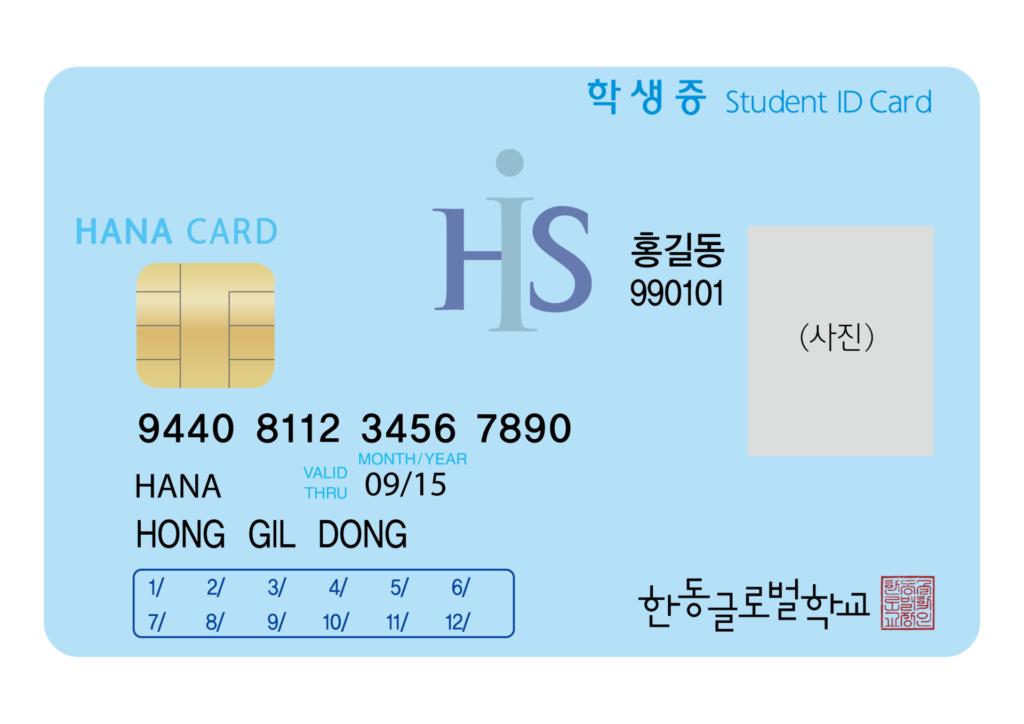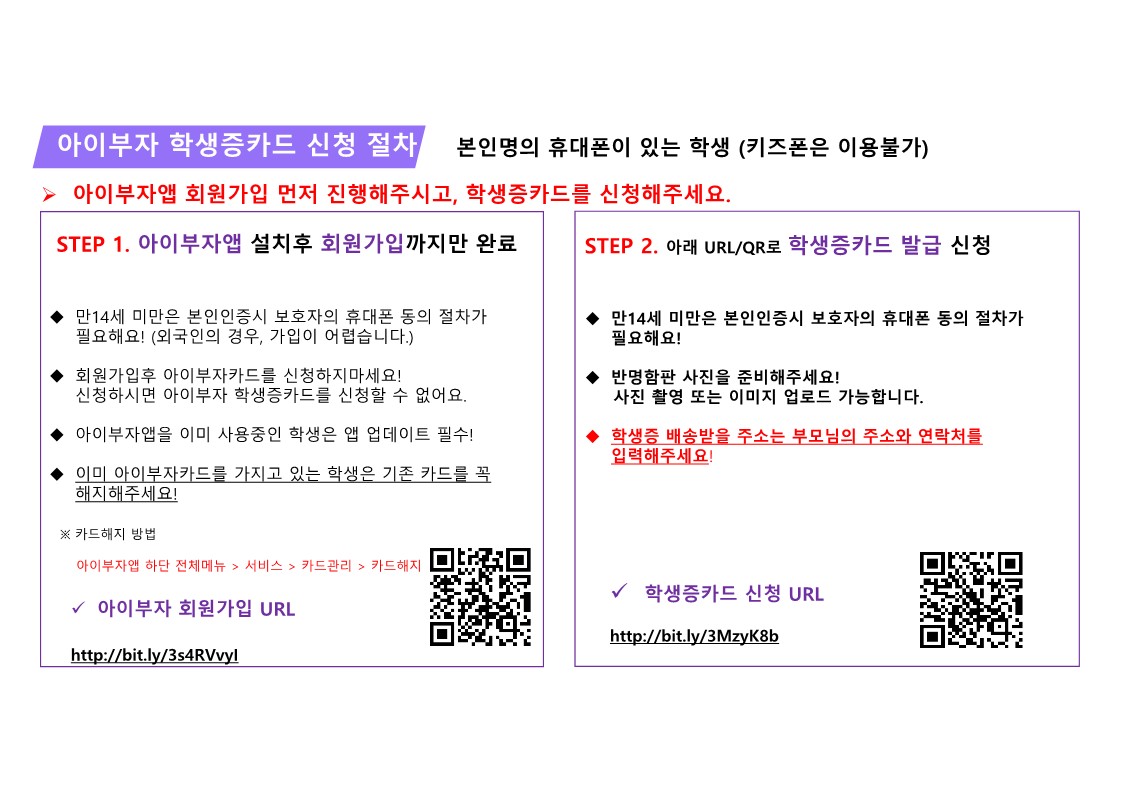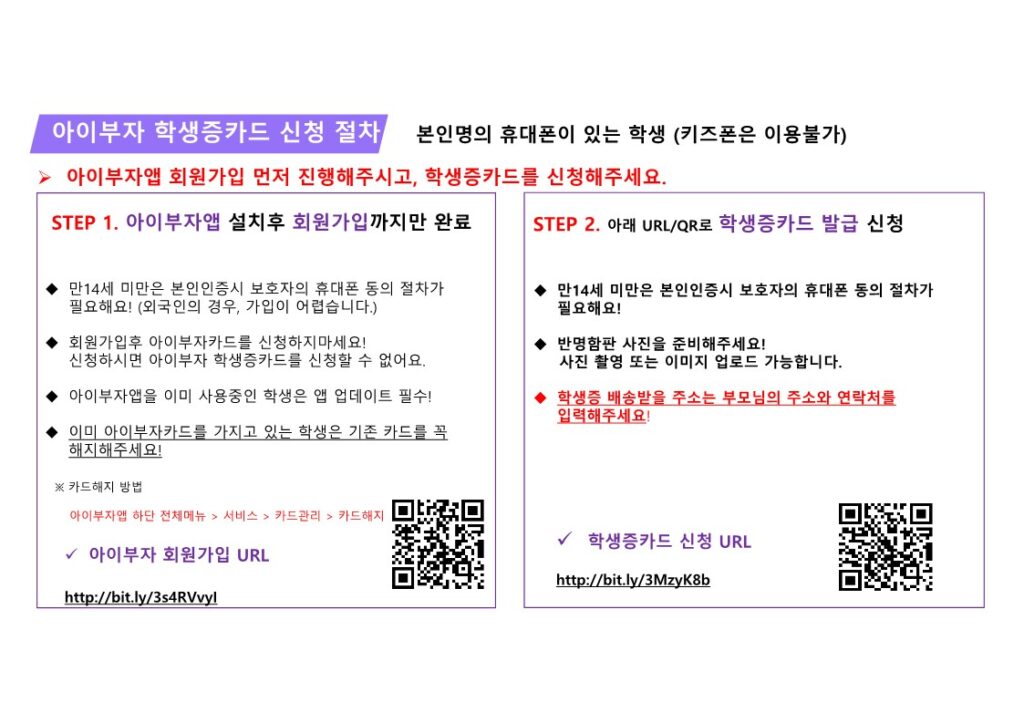 Other Information
♦ HIS in the Media : Korean Economic Daily