We would like to introduce the HIS leaders of 2022.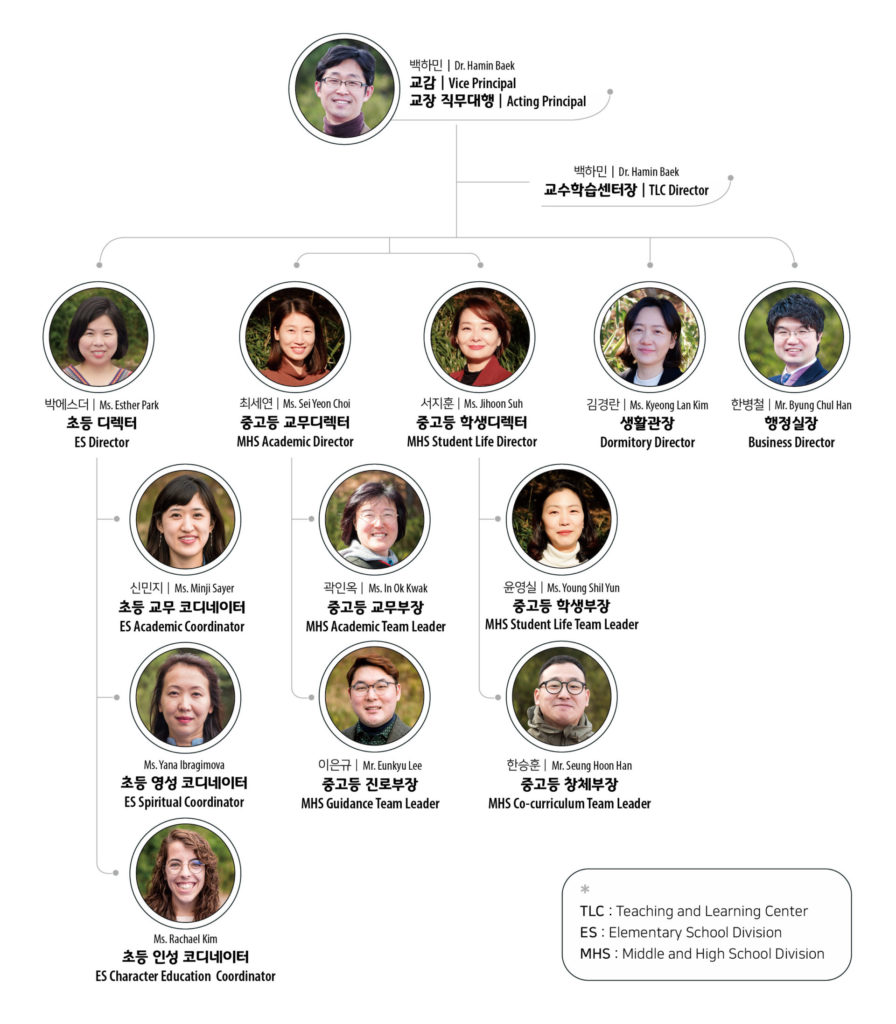 The changes for 2022 are as follows. First, Vice Principal Dr. Hamin Baek will serve as Acting Principal during the vacancy of Principal. Second, In order to reinforce autonomy and responsibility, while enhancing the efficiency and strengths of each division, we have appointed two directors to Middle and High School. Specifically, the Academic Director will be in charge of the Academic Team and Guidance Team, and the Student Life Director will be in charge of the Student Life Team and Co-curriculum Team. The leaders with new positions are Ms. Jihoon Suh as MHS Student Life Director, Ms. In Ok Gwak as MHS Academic Team Leader, Mr. Eunkyu Lee as MHS Guidance Team Leader, and Mr. Seung Hoon Han as MHS Co-curriculum Team Leader.
Please support and pray for our 2022 school leaders!